It's a warm day with highs of 86-90 with heat indices reaching 91-98.
A chance of showers and storms tonight (after 10pm and late Saturday morning). A good portion of the region is expected to receive good soaking rains.
A chance of an isolated strong storm or two.
We are in a little danger of severe weather tonight.
After any showers Saturday morning, we see a calm with some sun, and a few new storms are possible Saturday evening.
There is also a marginal risk of severe weather.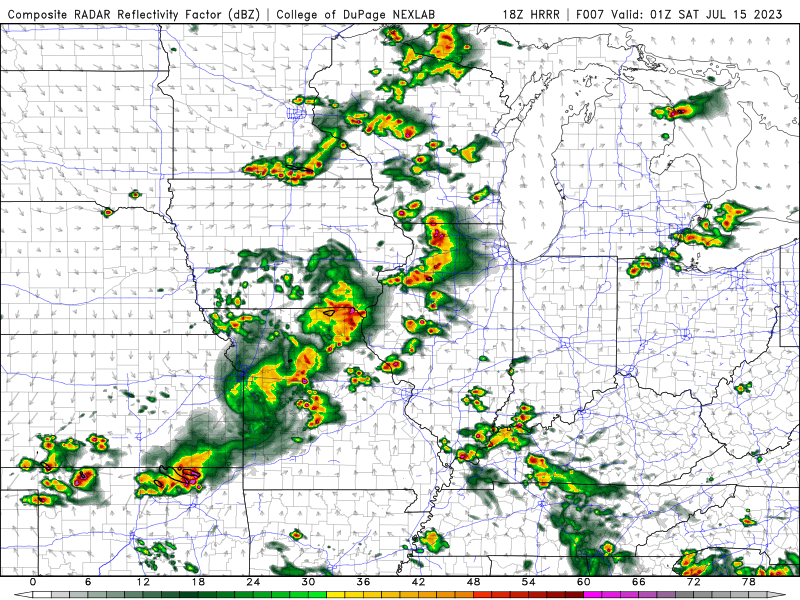 Current data indicates +1.50″ of rain in multiple areas Saturday morning alone.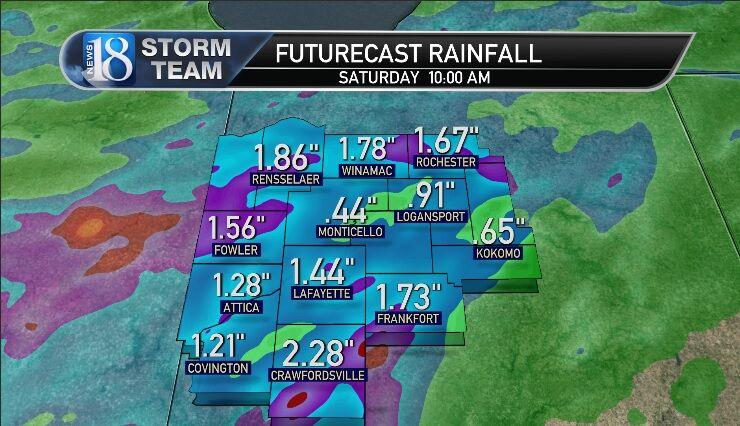 Smoke from Canadian wildfires will return Saturday night and into Sunday. The sky will be hazy and pale with smoke, which will settle to the surface and result in smog with poor air quality.
Smoke will isolate any storm on Sunday. Coverage is good if there are no smoke haze effects.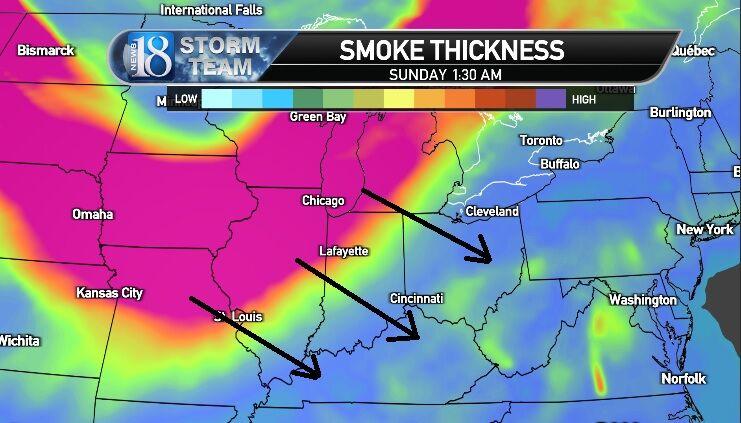 On Monday, the heavy smoke will clear and the conditions will improve a lot.
This thick smoke may continue to reduce coverage of any showers and storms Sunday night.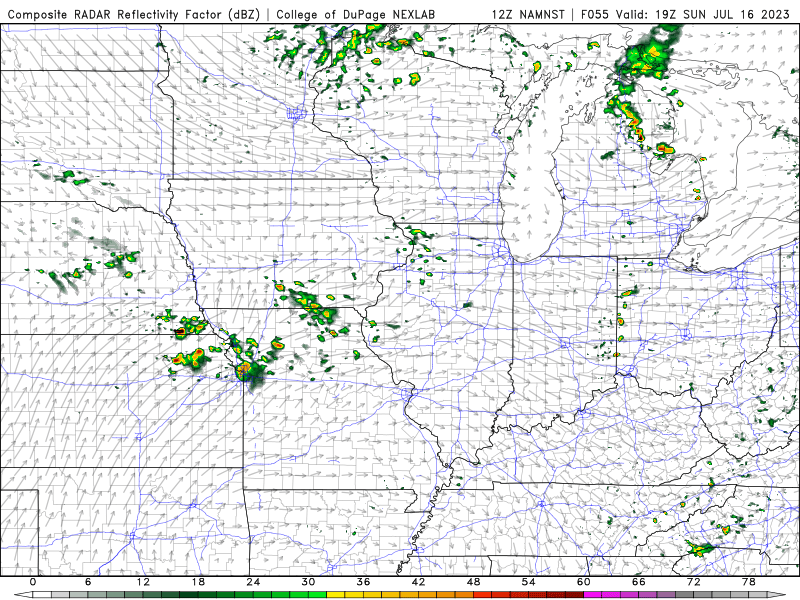 As the smoke clears, storms may fuel fires on Monday with marginal to slight risk parameters.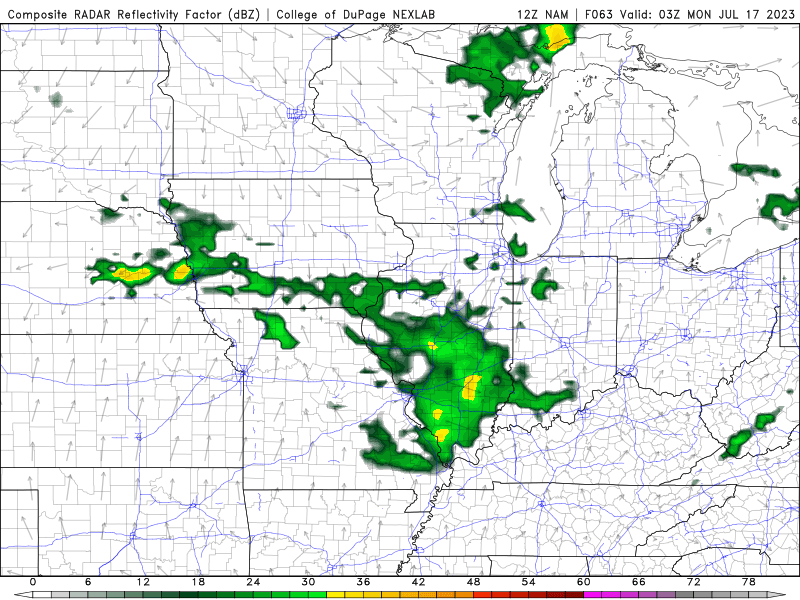 Rain/Storm coverage is minimal on Tuesday, but widespread showers and storms are possible with a slight risk of severe parameters.
A few storms are possible Friday, and next weekend looks dry.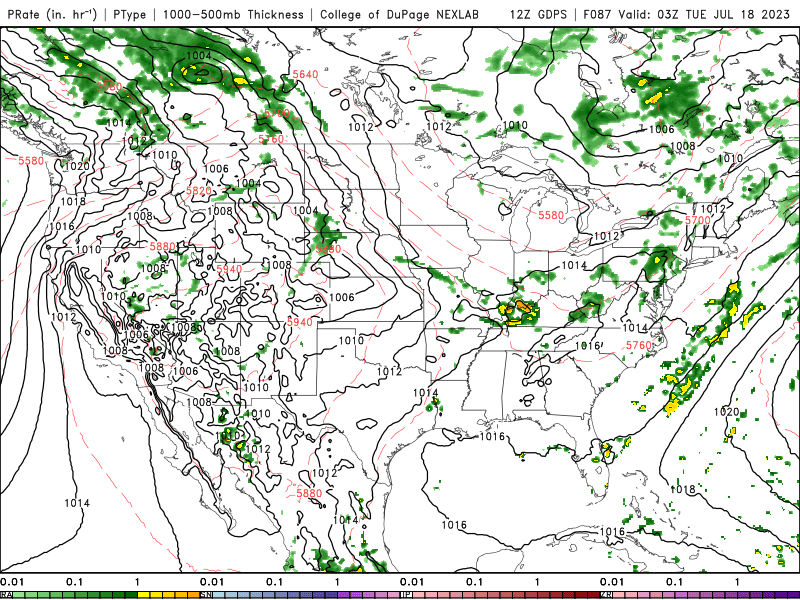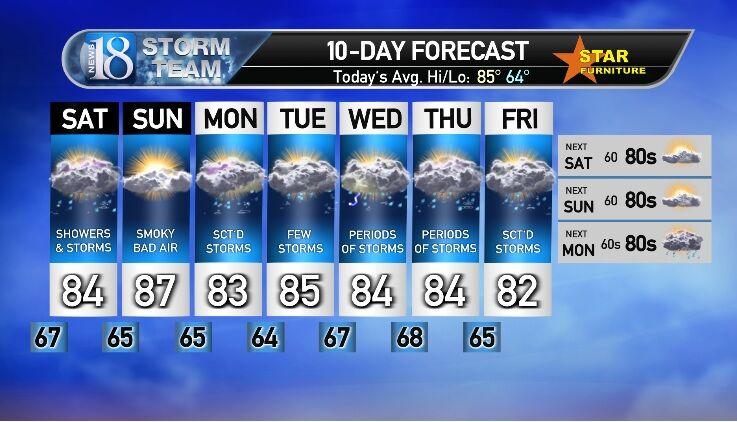 There are signs of two to a few brief heat spikes as July ends and we move into August. A couple to a few highs in the 90s and a few erratic 100s are possible, with a very brief pulse from the southwestern US to the Texas Hot Ridge.
Such heat will be short-lived.
However, there will also be more dry periods.
Even with the rain we get in the next 9 days, we won't shake the D0 to D1 status by September. However, based on the present analysis we must eliminate D2.